SNORE SOLUTIONS
Stop Snoring.
Good Morning Snore Solution is FDA cleared to reduce snoring.
One-stop fix to those sleepless nights, it might even save your relationship.
A clinical review is published in the peer-reviewed medical journal – Sleep and Breathing. Respected Calgary dentist and sleep researcher Dr. Leslie Dort (MSc, DDS, Dip ABDSM) is the original developer of the Good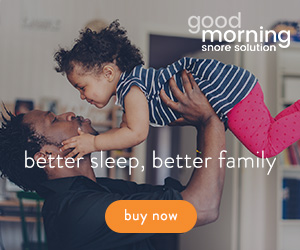 Made in the USA at the world-class certified facility in the Midwestern.
Good Morning Snore Solution is manufactured in accordance with the highest quality standards, both BPA and BHA free.
Without the continuing support from our customers, we would not be here.
Please follow and like us: